As with all of our natural supplements, we decided that when we made a hair, skin, and nails supplement that it had to be among the best on the market and sold at a reasonable price. While there are other hair growth and nail growth supplements available on the market, none of them compare to our HSN-27 Hair Skin and Nails Supplement.
Our HSN-27 Hair Skin and Nails Supplement supports:
The growth rate of your hair
The strength of your hair
The growth rate of your nails
The strength of your nails
The clarity of your skin
Formula
Our Treasured Locks HSN-27 formula is a blend of dietary minerals and essentials scientifically created and blended to support the fastest and healthiest hair and nail growth possible. This natural hair growth supplement will also aid in keeping your skin smooth and clear. Our ingredients list is chock full of premium dietary ingredients that along with a healthy diet, rest, and plenty of water will lead you to your optimal health.

Quality
In addition to having a great ingredients, the quality of ingredients in our HSN-27 Hair Skin and Nails Supplement make all the difference. Our ingredients are all sourced in the United States and our natural hair and nail products are all manufactured in the US under the strictest standards. As an example, much of the MSM you will find in cheap supplements is sourced from China. MSM from China brings into question not only the quality, but the safety of the products as well. At Treasured Locks, we use OptiMSM which is a trademarked form of MSM, manufactured in the USA and certified for quality and consistency. Our supplements are made in an NSF-certified facility in the United States, to exacting standards. The NSF certification of our manufacturing facility ensures you are getting a product produced in a facility that has been inspected for health and quality standards on a regular basis. NSF conducts periodic unannounced inspections of facilities and products to verify that the product continues to comply with set standards. You can trust our natural hair growth and nail growth supplements to deliver what we say they will deliver because they are inspected by a third party certification organization.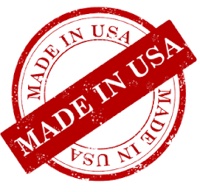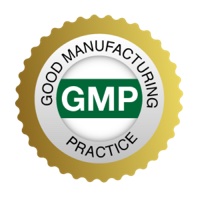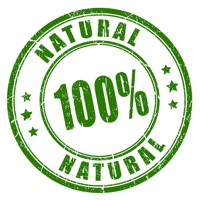 Supplement Facts
Serving Size 2 Tablets


Servings Per Container 30

Amount Per Serving

% Daily Value

Vitamin C (ascorbic acid)
400 mg
667%
Vitamin E (d-Alpha tocopheryl succinate)
60 IU
200%
Vitamin B-6 (pyridoxine hcl)
4 mg
200%
Biotin
5000 mcg
1667%
Pantothenic Acid (d-calcium pantothenate)
20 mg
200%
Zinc (citrate)
20 mg
133%
Selenium (L-selenomethionine)
140 mcg
200%
Copper (cupric oxide)
1 mg
50%
Manganese (gluconate)
4 mg
200%
OptiMSM® (methylsulfonylmethane)
250 mg
*
Silica (bamboo stem extract)
12.5 mg
*
Hydrolyxed Collagen Type 1 & 3 (bovine)
250 mg
*
L-Methionine
125 mg
*
Citrus Bioflavonoid 50% Complex
100 mg
*
Hydrolyzed Keratin
50 mg
*
Hyaluronic Acid
5 mg
*
Alpha Lipoic Acid
50 mg
*
Gotu Kola Extract (10% triterpenes) leaf
120 mg
*
Grape Seed 95% Extract (inner core)
100 mg
*
Fo-Ti Root Powder
50 mg
*
Indian Gooseberry Fruit Extract (60% tannins)
50 mg
*
Goji Berry 40% Extract (L. barbarum) (fruit)
25 mg
*
Bladderwrack Powder (thallus)
5 mg
*
Nori Yaki (Porphyra tenera (thallus)
5 mg
*
Wakame Powder (Undaria pinnatifida)
5 mg
*
Olive Water Extract (15% polyphenols) (fruit)
5 mg
*
Natural Astaxanthin Complex (2% astaxanthin)
2 mg
*
*Daily Value Not Established
Other Ingredients: Di-calcium phosphate, vegetable stearic acid, croscarmellose sodium, pharmacentical glaze, vegetable magnesium stearate, silicon dioxide and microcrystalline cellulose.
Allergen Warning: CONTAINS SOY.
OptiMSM® is a trademark of Bergstrom Nutrition®
Instructions:
Two caplets daily preferably with meals or as directed by a health care professional.