Posted by Brian D Smith on Nov 4th 2021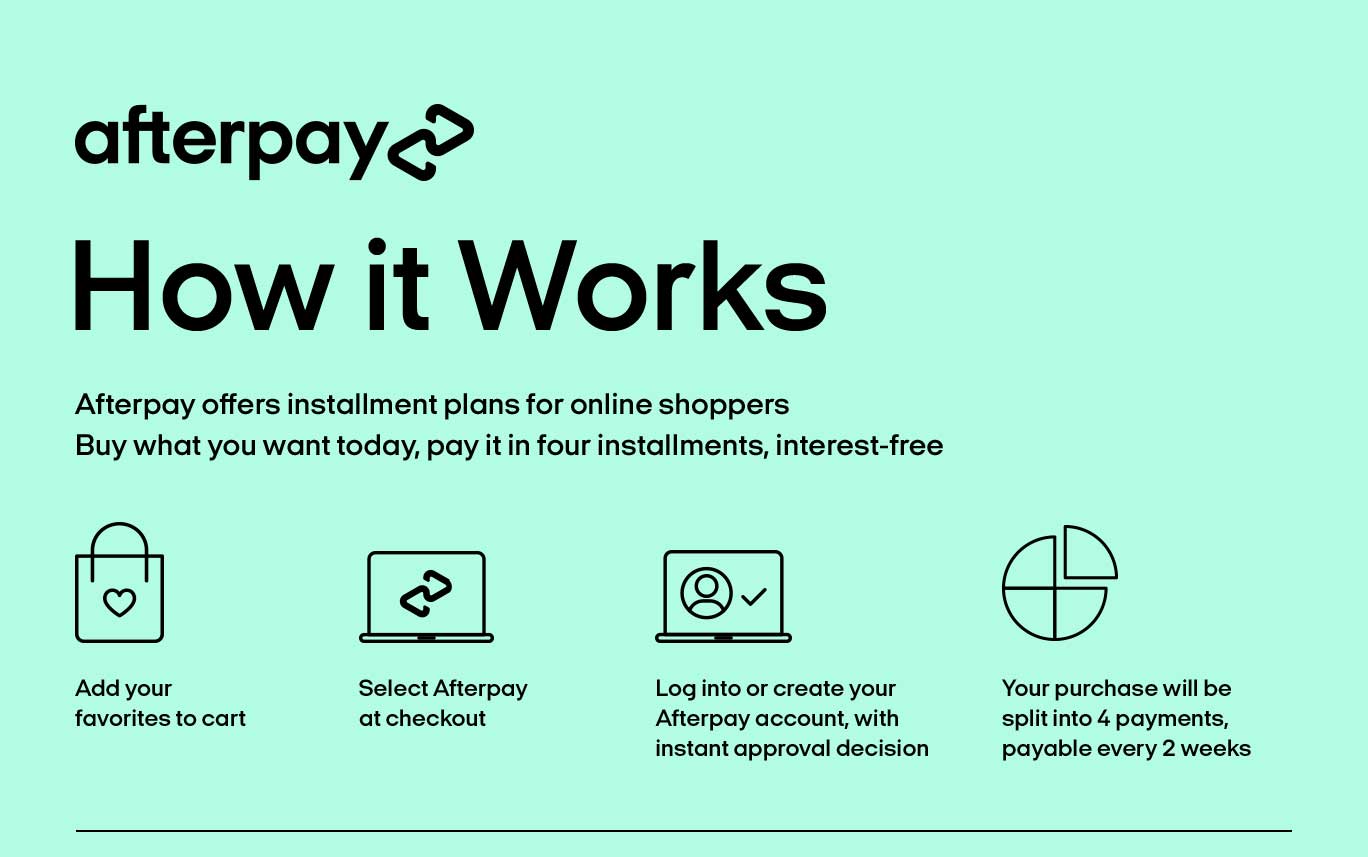 You Asked. We Delivered
What We Are Offering
A few weeks back we asked a group of our VIP customers what it is that is preventing them from purchasing right now. One of the overwhelming responses was tight finances. Treasured Locks has partnered with Afterpay, one of the leaders in the Buy Now Pay Later (BNPL) market. Afterpay gives you the ability to make your purchase now and pay it off with four installments over several weeks, interest free.
Why We Are Offering It
We have chosen to partner with Afterpay because there is no credit application, they are one of the most recognized names in this space, and it's likely you already have an account with them. The purchases are interest free to you. We pay more in processing fees.
How It Works
You make your purchase on our site and choose Afterpay as the payment method. You will be routed to Afterpay to log into your existing account or apply for an account with an instant approval decision. Your purchase will be split into four payments payable every two weeks.
The Benefit to You
We are offering Afterpay on a trial basis. If you like it, we'll keep it and pay the extra fee to give you the ability to pay over time. We think with the holidays approaching this is an especially good time to offer this. Our products are not often given as gifts. In fact, with the additional spending around the holidays, we tend to neglect ourselves. Hopefully, you can continue to take care of yourself during this time.
Using BNPL Wisely
We suggest Afterpay to help save money with Treasured Locks purchases. We always encourage people to shop wisely. Due to cash flow issues, that's not always possible.
We offer volume discounts and bundles on many of our products. Buying this way saves you money. Our shipping is flat rate or free (for orders over $80). By buying multiple products together, you can save a great deal on shipping charges. Fewer larger orders ends up being less expensive than several smaller ones. As long as you make your payments on time, there are no fees or interest charged to you.
If you have any questions, comments, or concerns, please let us know. We hope you find this to be beneficial.
P.S.- through 11/7/2021, use coupon code: aftervip to get free shipping on orders over $50