Treasured Locks Gray Away Enhanced Henna
You Saved:

$8.01

(You save $8.01)
Buy More and Save!
Buy 3 - 5 and pay only $10.99 each
Buy 6 or above and pay only $9.99 each
UPC:

035127732602

Bulk Pricing:
Eliminate gray hair without the use of strong chemicals with Treasured Locks Gray Away Enhanced Henna!
Made with all-natural henna.
Contains enough dye to cover stubborn gray hair.
Safe and effective for easy dyeing at home.
This dye is pesticide-, ammonia-, peroxide-, and cruelty-free.
Dyeing your hair has never been easier with this henna hair treatment from Treasured Locks! If you have gray hair that you want to get rid of for a more youthful appearance, but you don't want to mess with harsh chemicals, this product is the perfect solution for you. Instead of using harsh chemicals that may dye your hair but will also dry it out, our henna hair dye uses natural ingredients with just the right amount of dye to give your hair an amazing color without the dryness! This product darkens your hair to enhance your natural color and easily hide stubborn gray strands. As an added bonus, our henna hair treatment now comes with 75 percent more in every pouch! What are you waiting for? Get gorgeous color and shop Treasured Locks' Gray Away Enhanced Henna today!
Product Specifications:
Available in black, brown, dark brown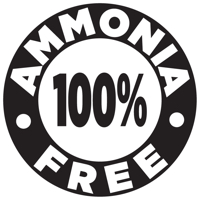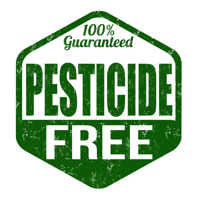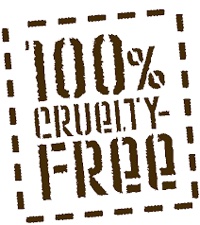 Ingredients:
Black: Natural Henna, Amla (Emblica Officianalils), Bhringraj (Eclipta Alba), p-phenylene diamine, sodium perborate, citric acid, magnesium carbonate
Dark Brown: Natural Henna, Amla (Emblica Officianalils), Bhringraj (Eclipta Alba), p-phenylene diamine, sodium perborate, citric acid, magnesium carbonate
Brown: Natural Henna, Amla (Emblica Officianalils), Bhringraj (Eclipta Alba), p-phenylene diamine, sodium perborate, citric acid, magnesium carbonate
DIRECTIONS FOR USE – READ FULLY AND CAREFULLY BEFORE USING THIS PRODUCT
SKIN ALLERGY TEST: To test for allergic reactions, first apply the paste on the inside of your elbow and let it dry for some time. Watch for any reaction. In case of reddening, burning, or itching, do not use the product. If no reaction appears, go ahead and safely use Treasured Locks Henna hair colors.
Perform a skin allergy test 48 hours before each product use.
STRAND TEST: Strand tests give you a preview of the actual color that will appear after dyeing your hair.
DIRECTIONS FOR USE:
Apply this color only to dry and clean hair.
Put on gloves.
Empty contents of Treasured Locks Gray Away Enhanced Henna hair color pouch into a bowl and add water to make a paste. Add three parts water to one part of henna powder. Stir well. Ensure there are no lumps.
Ensure that the paste is soft and not too thick or too thin in order for it to be easily applied to the hair. Do not let the paste remain unused for long, as its efficiency reduces the longer it sits. Prepare mixture immediately before use, never sooner.
Use a brush and comb for application. Separate hair into partings with a comb and apply henna with a brush working from the roots downward. Focus on gray areas and roots. Work gently through every section of your hair. Apply repeatedly. In case of long hair, pile it up. If paste gets on skin, gently wipe it off with a damp towel.
Allow the hair to absorb the color for 20 minutes and let it completely dry. For dye-resistant gray hair, leave for an additional 5-10 minutes (30 minutes total). Then wash hair with water and shampoo until rinsing water becomes clear and entirely colorless. Keep eyes and mouth closed while washing your hair. After drying hair with towel or a dryer, set it in your preferred style.
Use the contents of this pouch for a single application, and do not keep the contents of the pouch for later once it has been opened. Product will lose its potency.
Product note:
We no longer recommend the use of apple cider vinegar. If the vinegar is old or of inferior quality, it could inhibit the effectiveness of the color taking to hair, particularly to gray hair. For best results, we recommend rose water. Distilled water is great. Plain tap water works if you live in an area without very hard water.
CAUTION:
Treasured Locks Gray Away Enhanced Henna hair color should NOT be used for dyeing eyelashes or eyebrows, as severe inflammation of the eye or even blindness may occur. We do not entertain any therapeutic claims whatsoever. Keep it far out of the reach of children. This product is for external use only.
HOW TO LIGHTEN YOUR HAIR COLOR OR CREATE STREAKS:
Users who don't have gray hair and wish to lighten their hair color can do so by bleaching a certain portion of their hair to create a streak or a band. Once hair has been bleached, use Treasured Locks Gray Away Enhanced Henna hair color to color it with any of the shades that we carry.
USEFUL ADVICE:
Use gloves when coloring your hair.
To avoid staining on the skin, apply a little petroleum jelly or a thick conditioner on the skin around the hairline (but avoiding the hair) before you begin.
Do not shampoo immediately before coloring. If hair is very soiled or has heavy buildup of styling aids, shampoo 24 hours before application.
Do not mix any other products with this color. This can reduce the strength of this hair dye.
Note: The above method is for dyeing gray hair. To dye Black/Brown/Blonde hair, your hair must first be bleached. Color results may vary with hair type. Your natural hair color and amount of gray hair will determine final color result.